filling plates,
not landfills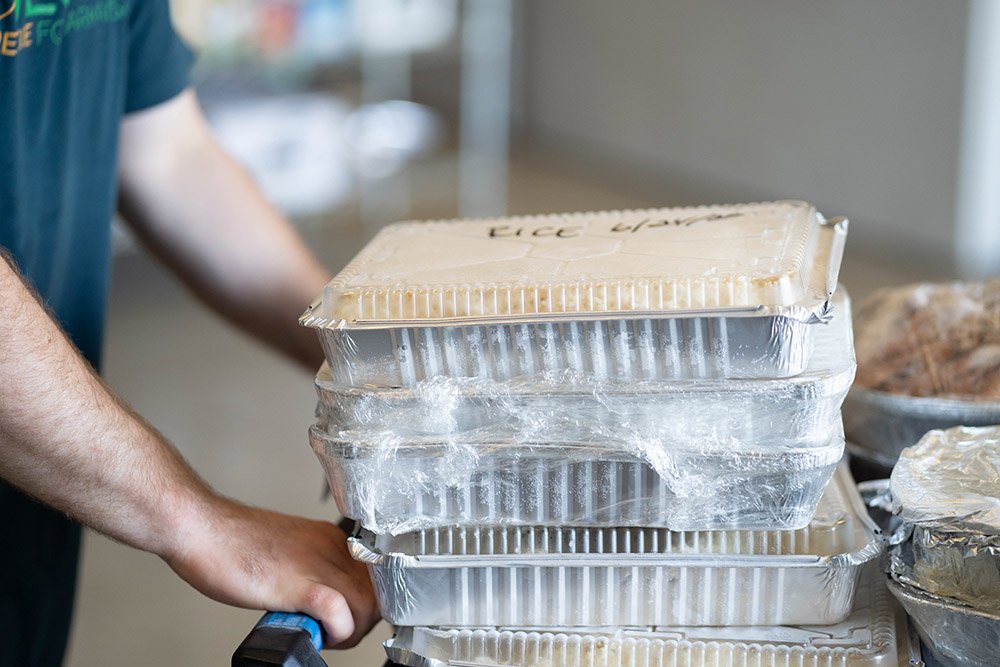 For more than 30 years, Potluck Food Rescue has fought food insecurity in Arkansas by redirecting food to organizations that fight hunger.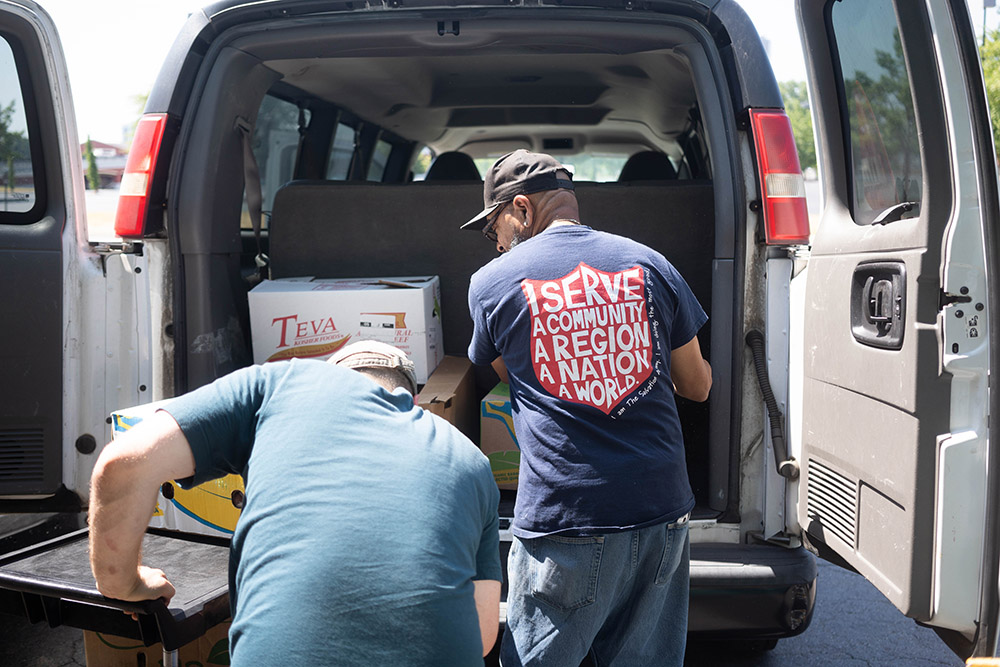 In Pulaski County alone, thousands of pounds of food are discarded every day. We work with our partners to divert this food and keep it out of landfills.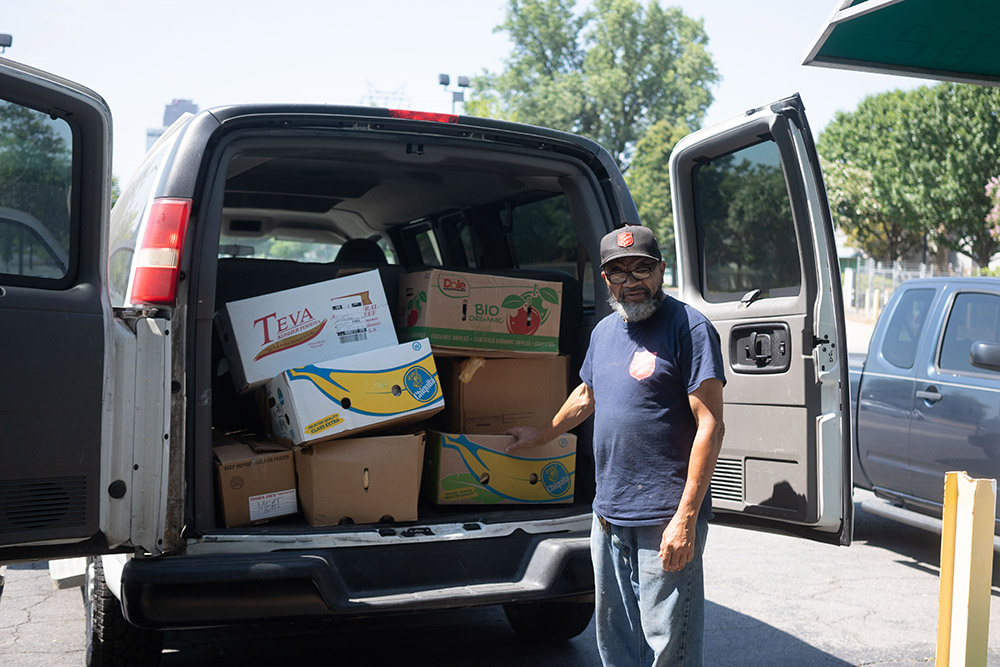 WE PROTECT THE ENVIRONMENT
We keep food from the landfill to stop harmful greenhouse gases from contributing to climate change.
It's simple. People should not go hungry with so much food being discarded from restaurants, cafeterias, and other places every single day. Diverting food to solve hunger issues in Arkansas is only natural. And helping the environment while we reduce food waste and provide hunger relief? It's a win-win-win!
We are the only organization dedicated solely to food rescue and food waste in Arkansas.
We mostly handle perishable goods. This makes us unique from traditional food banks.
We supplement food bank offerings, which are typically canned and dry goods, with fresh foods.
We've been doing this for more than 30 years!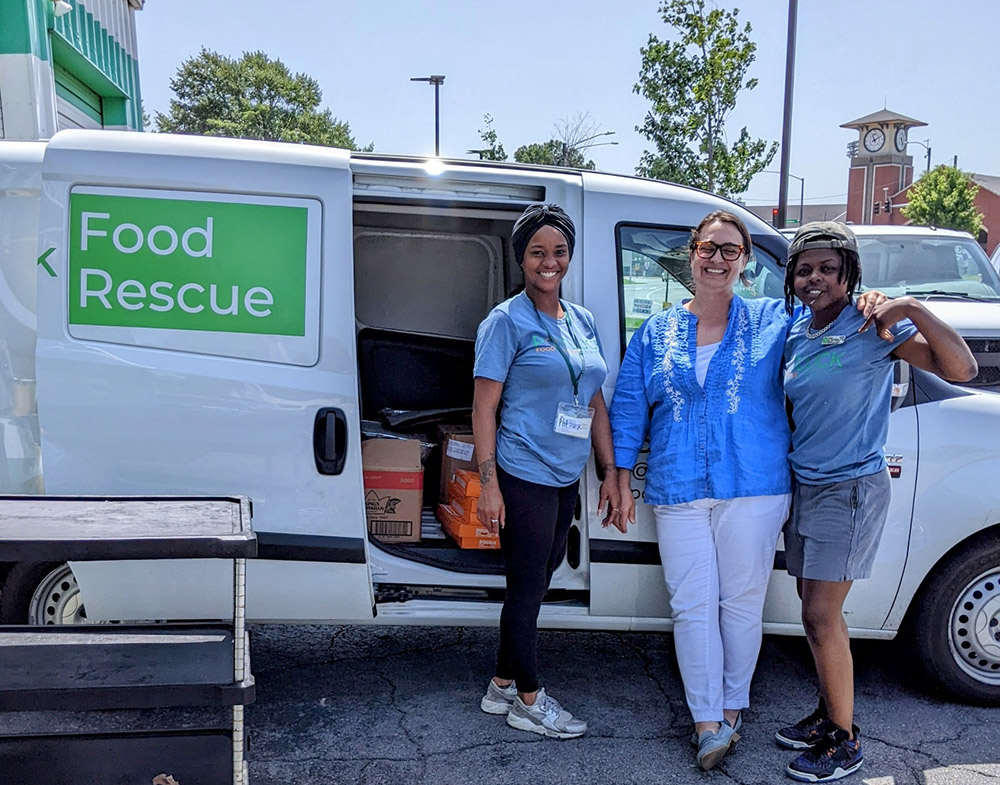 pounds of food redistributed weekly
conserving electricity used to power a house for two years
removing emissions from 4,801 passenger vehicles
conserving 635,396 gallons of gas
We rescue food from hundreds of food businesses, including restaurants, corporate, hospital, and school cafeterias, farmers' markets, dairies, grocery stores, caterers, and hotels. Find out how your food business can become a Potluck food donor!
We have amazing volunteers that help us sort and transport food, clean and organize our pantries and freezers, work in the office, plan events, and much more. Find out how you can join our great team of volunteers!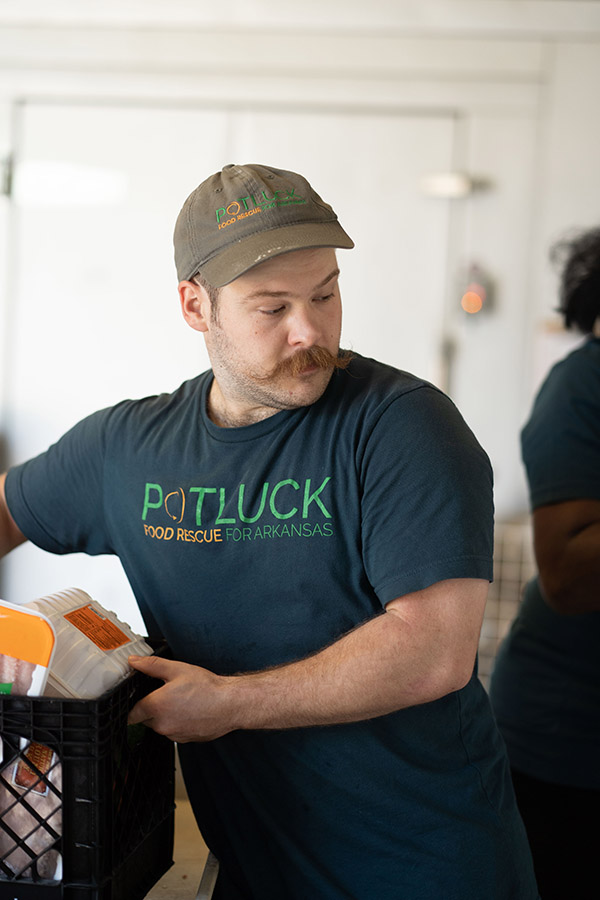 Potluck functions through donations from foundations, religious organizations, civic groups, and individuals like you! Learn how you or your organization can support the important work we do. Potluck is a nonprofit organization exempt from federal taxation under section 501 (c) (3) of the Internal Revenue Code (EIN: 71-0709327).
Follow Potluck Food Rescue on Facebook and Instagram to stay in touch with the cool things we are doing in the Central Arkansas community.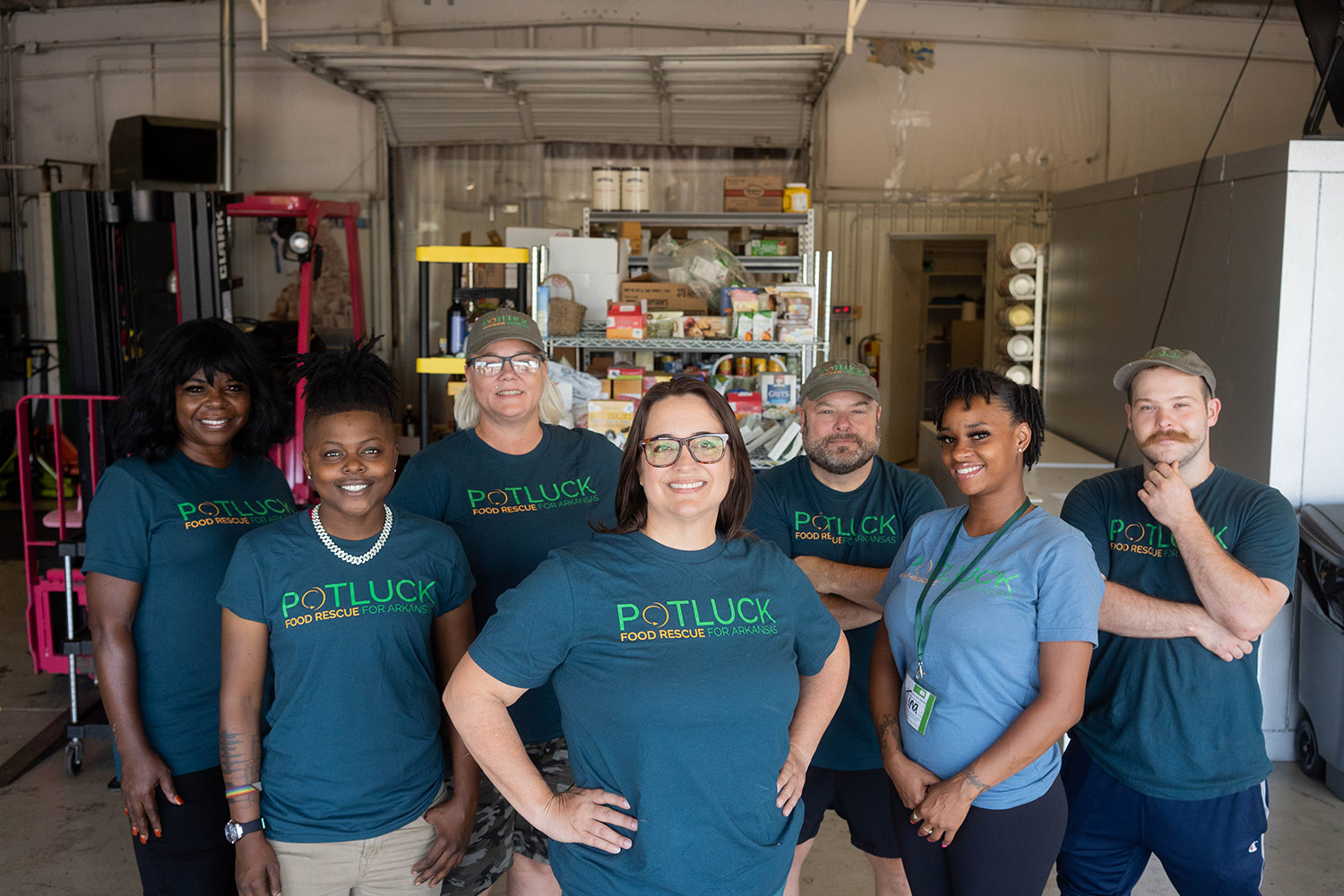 Our staff works hard to keep Potluck's daily operations running smoothly. Find out why our team members are so passionate about Potluck's mission.
teamwork makes
the dream work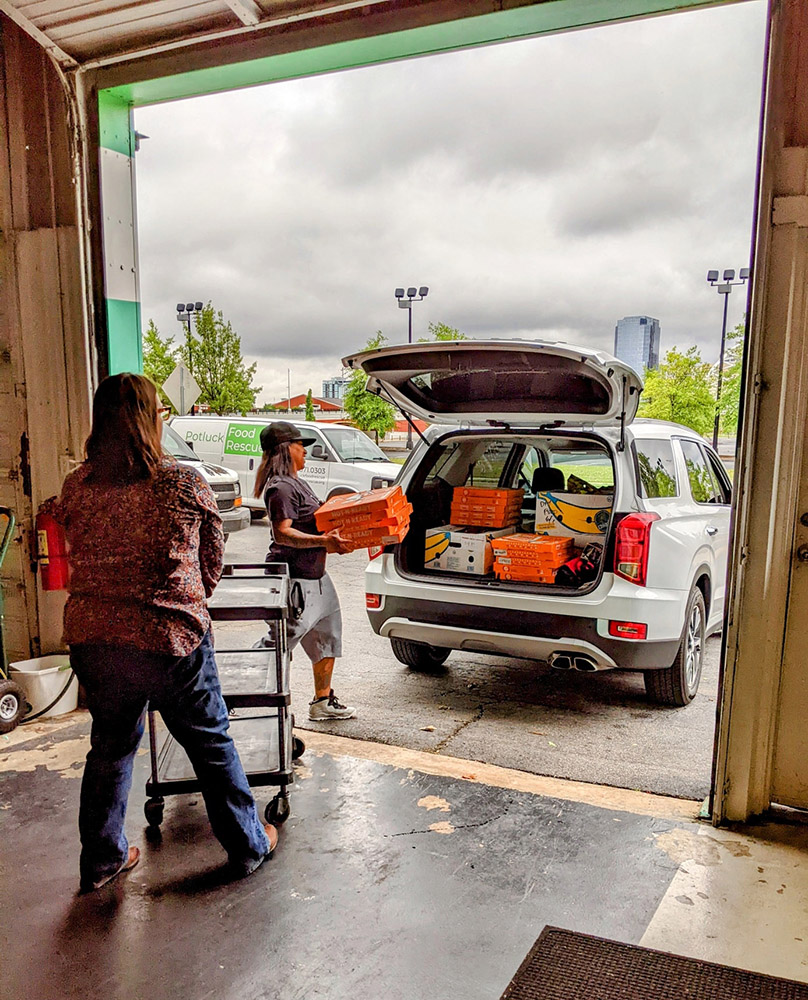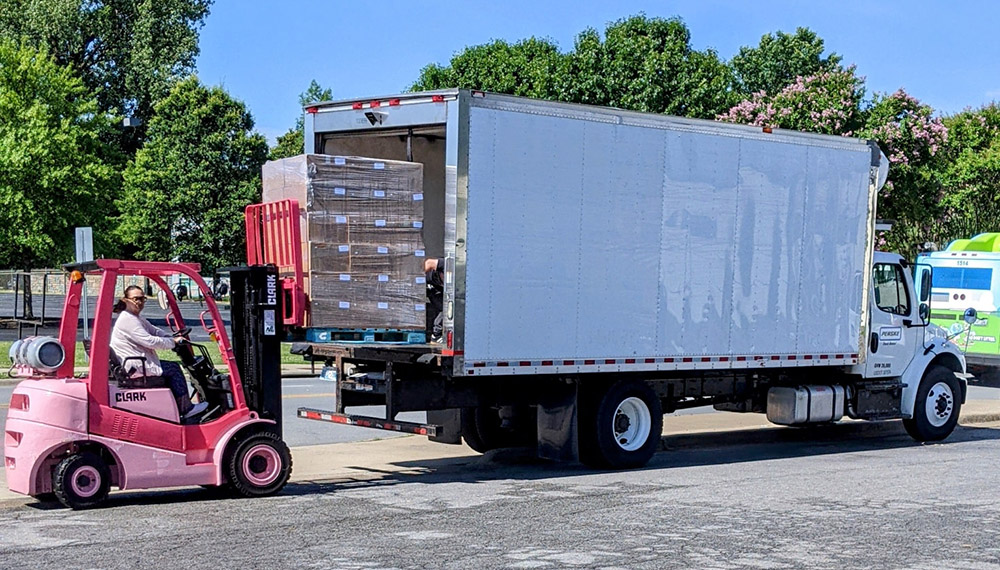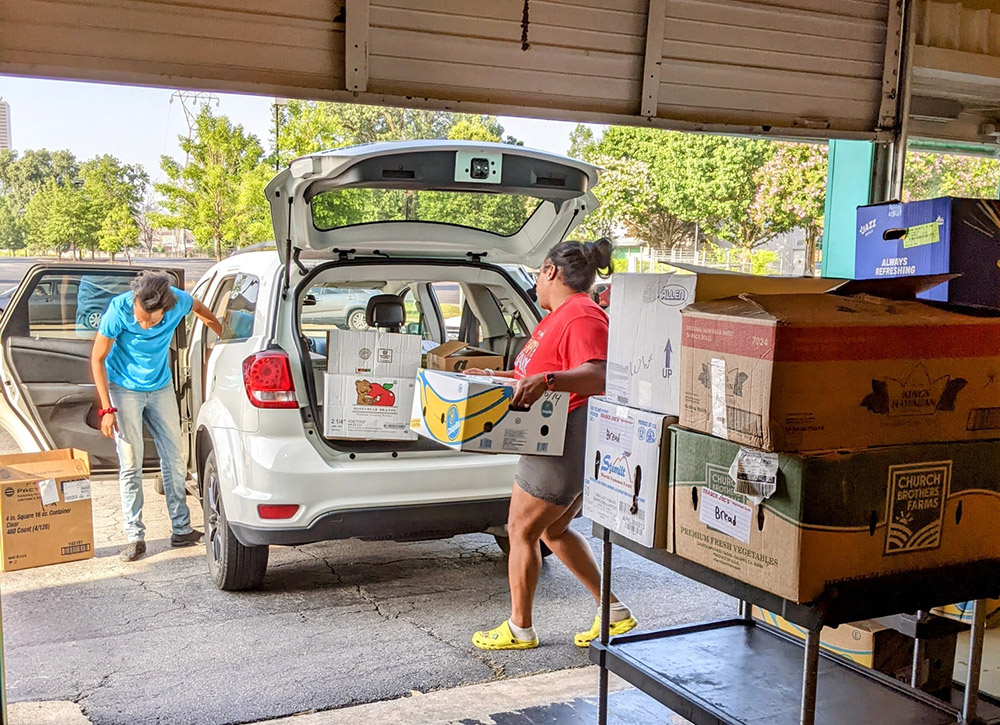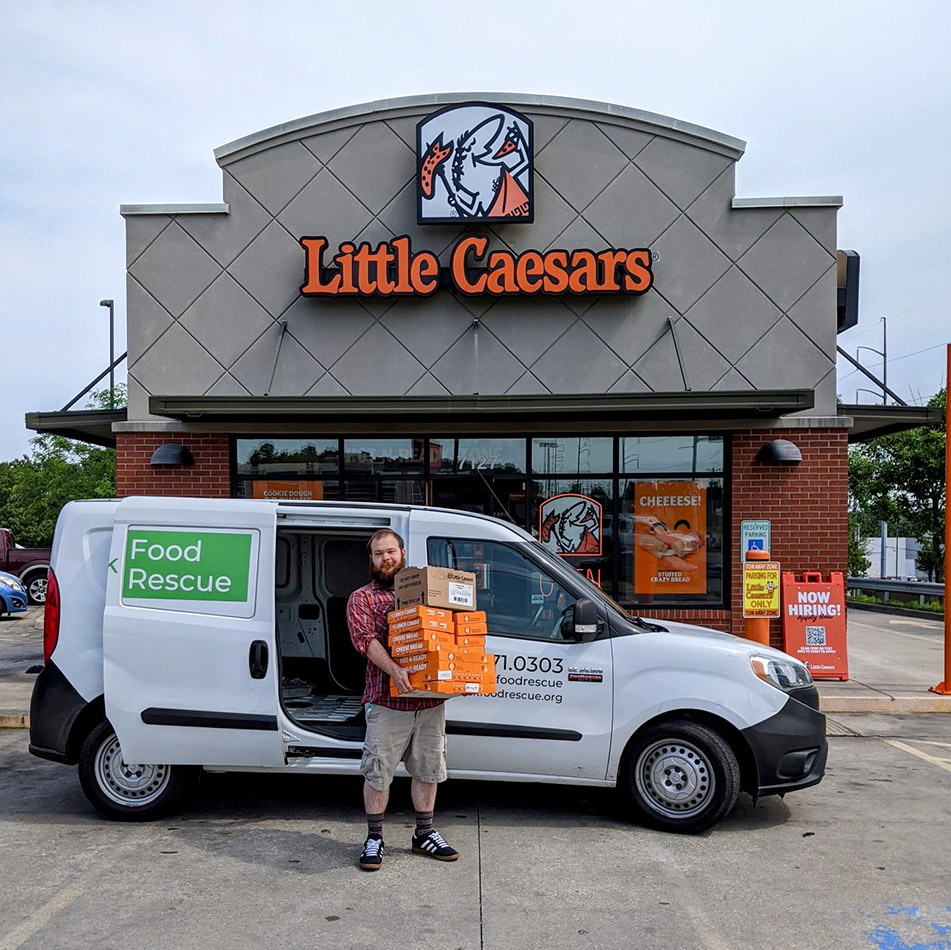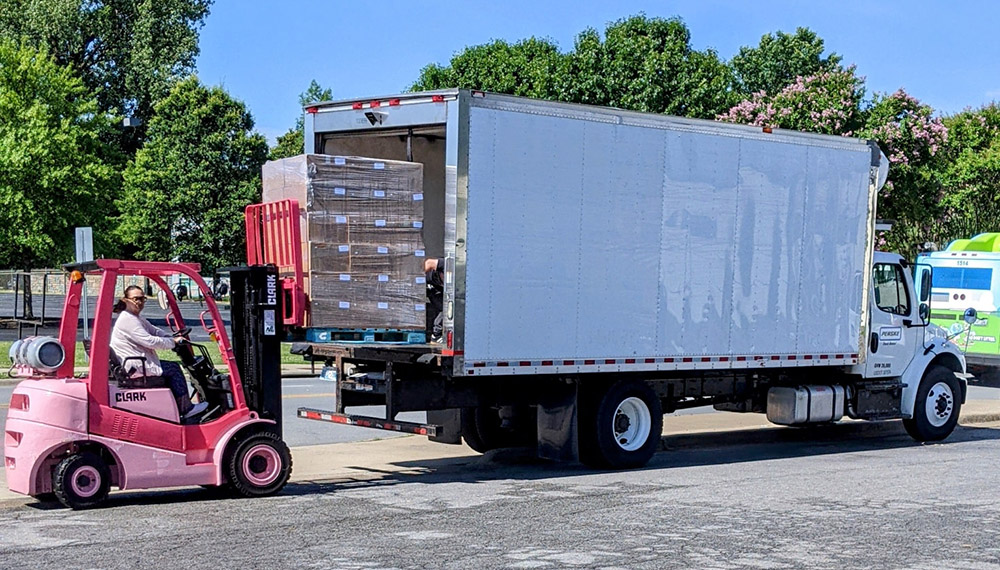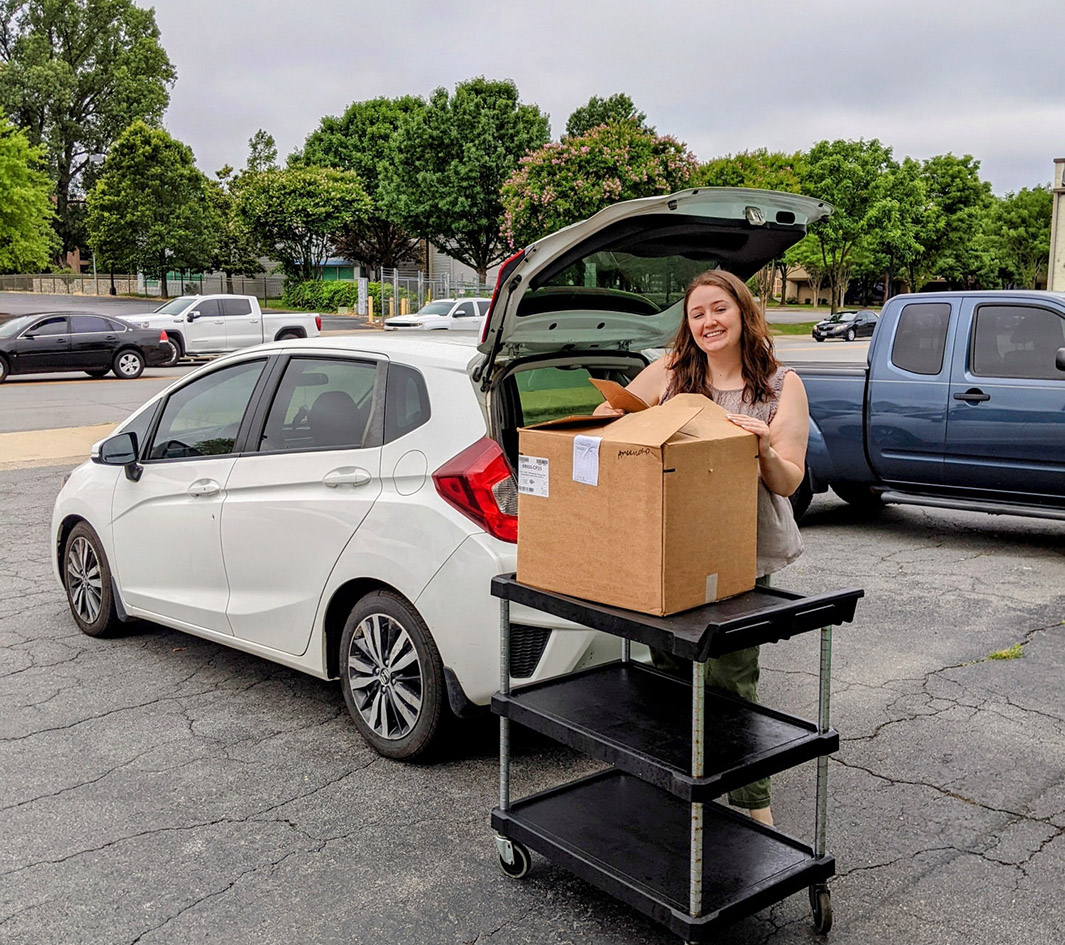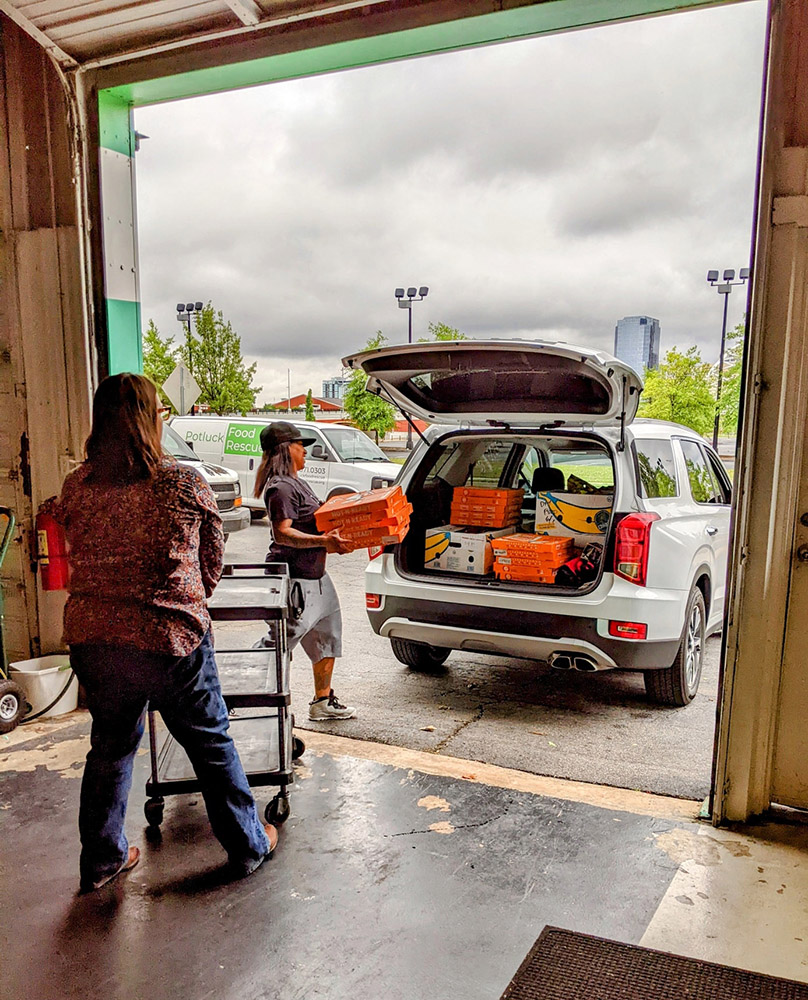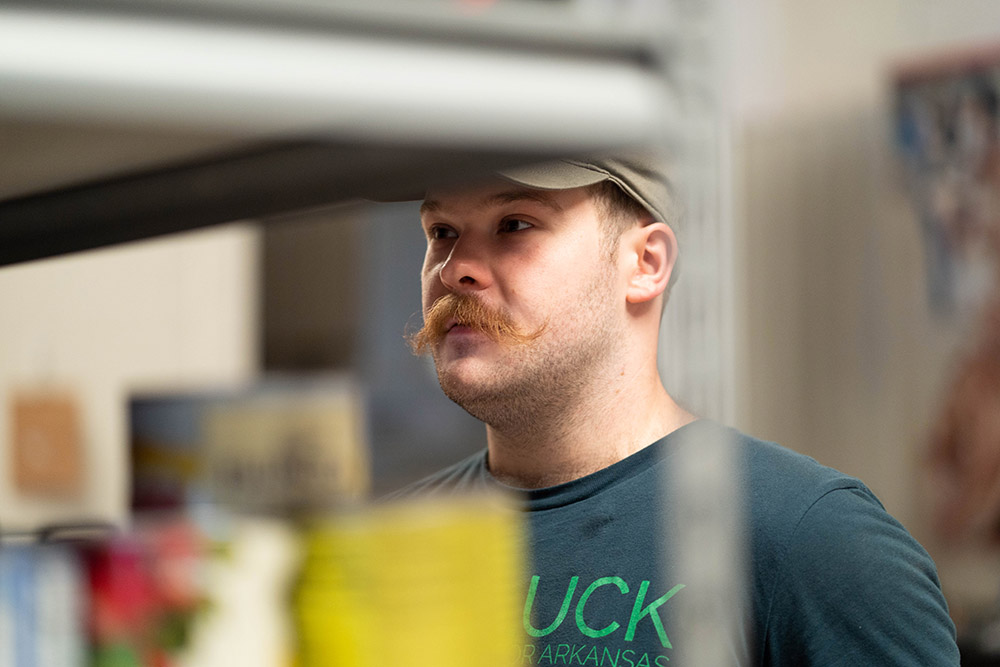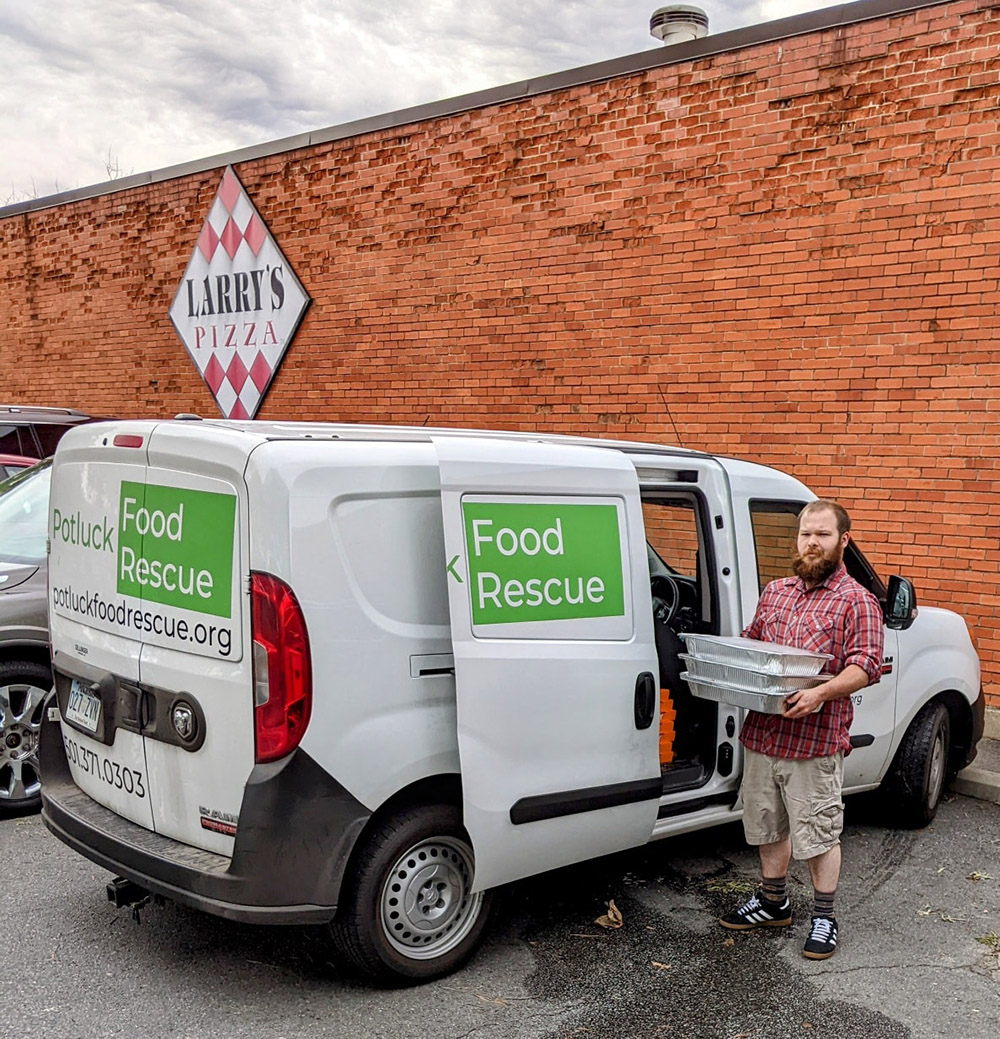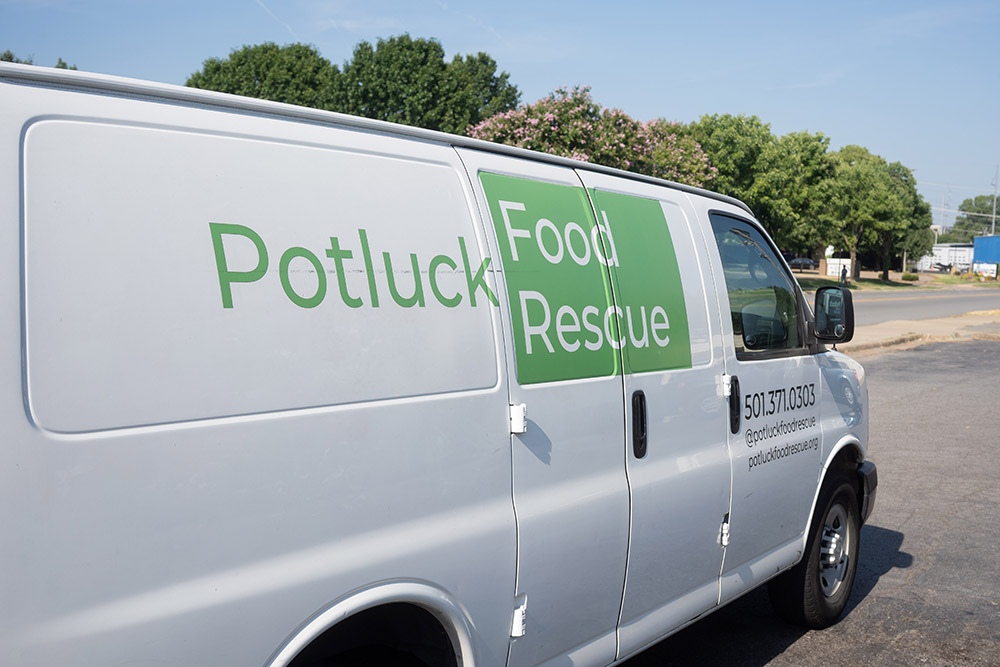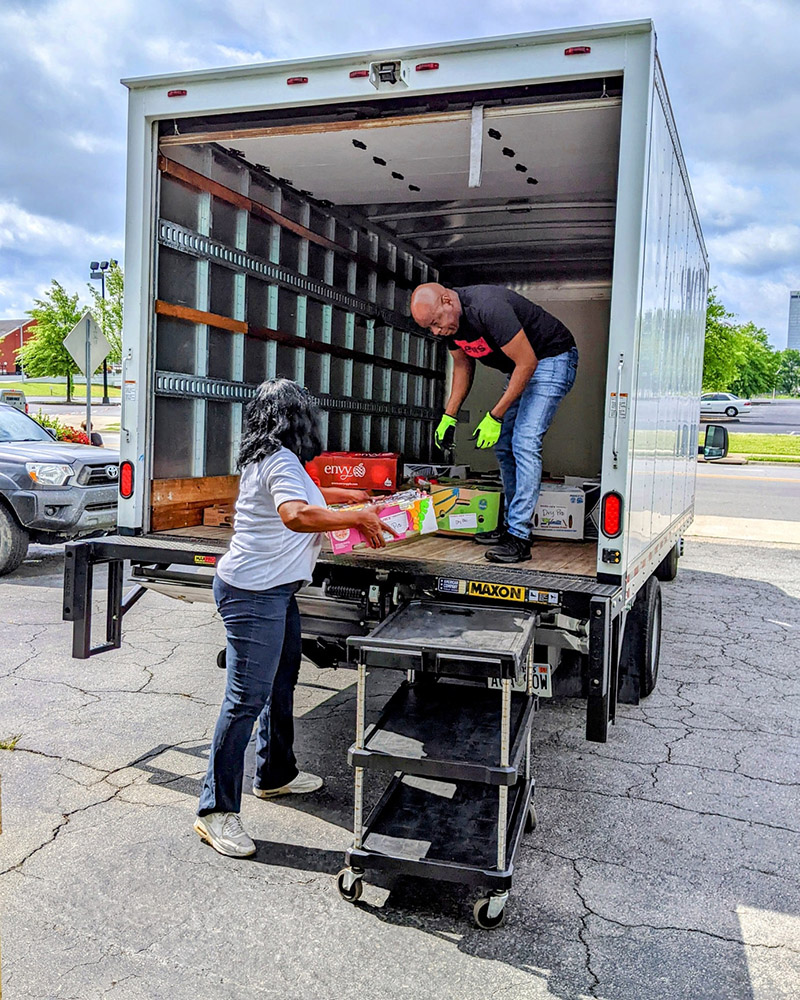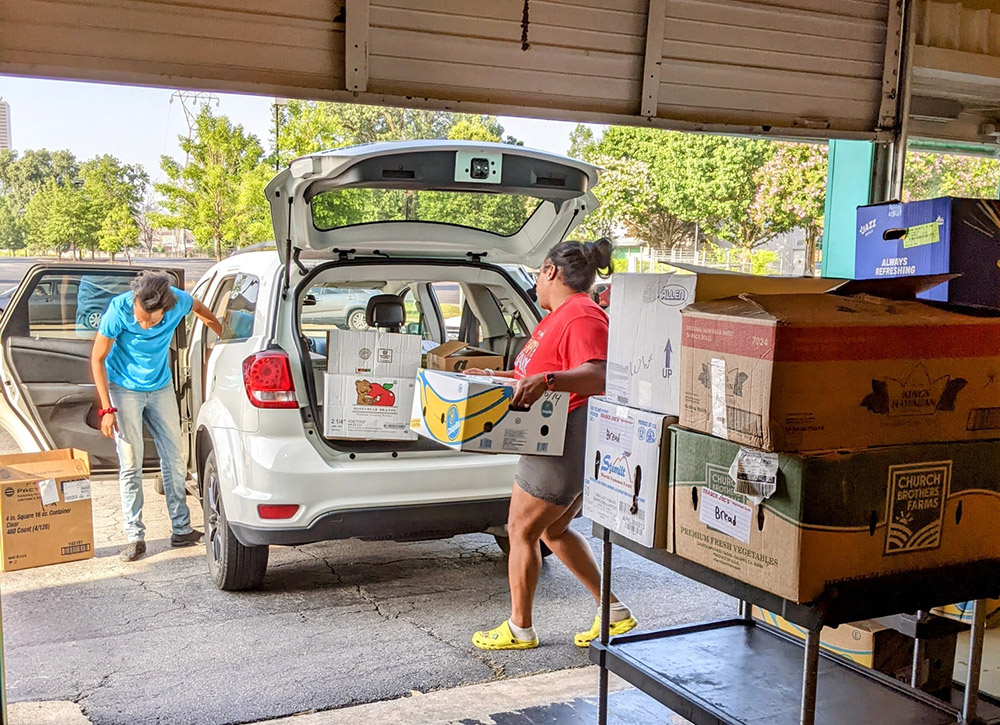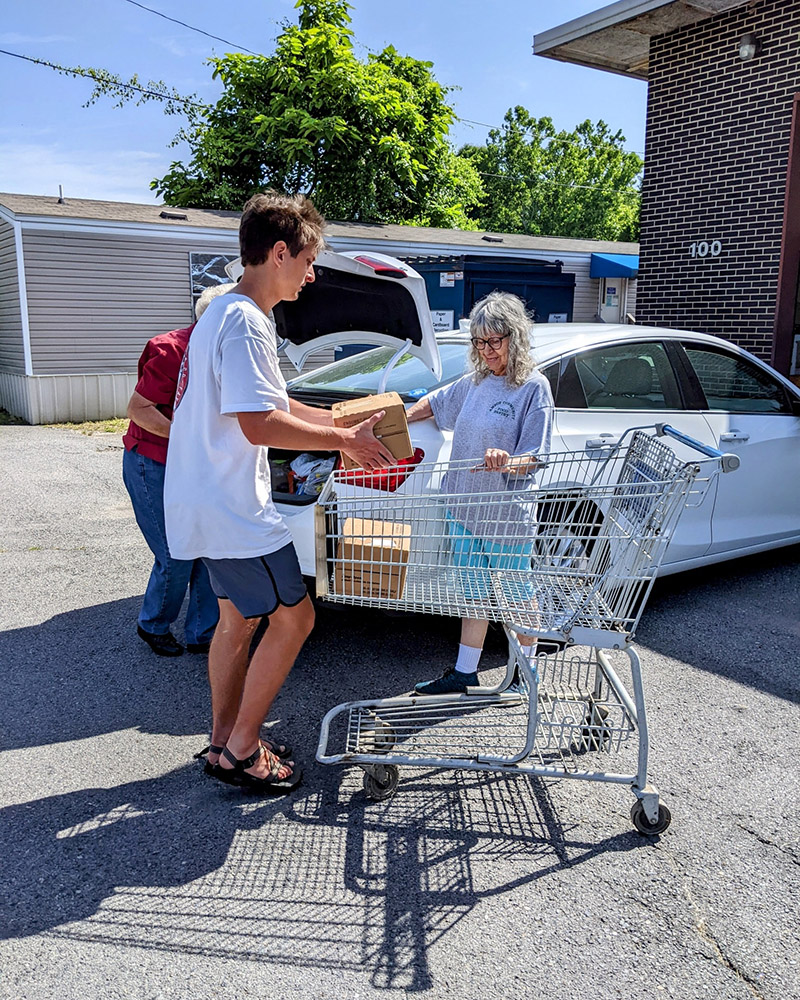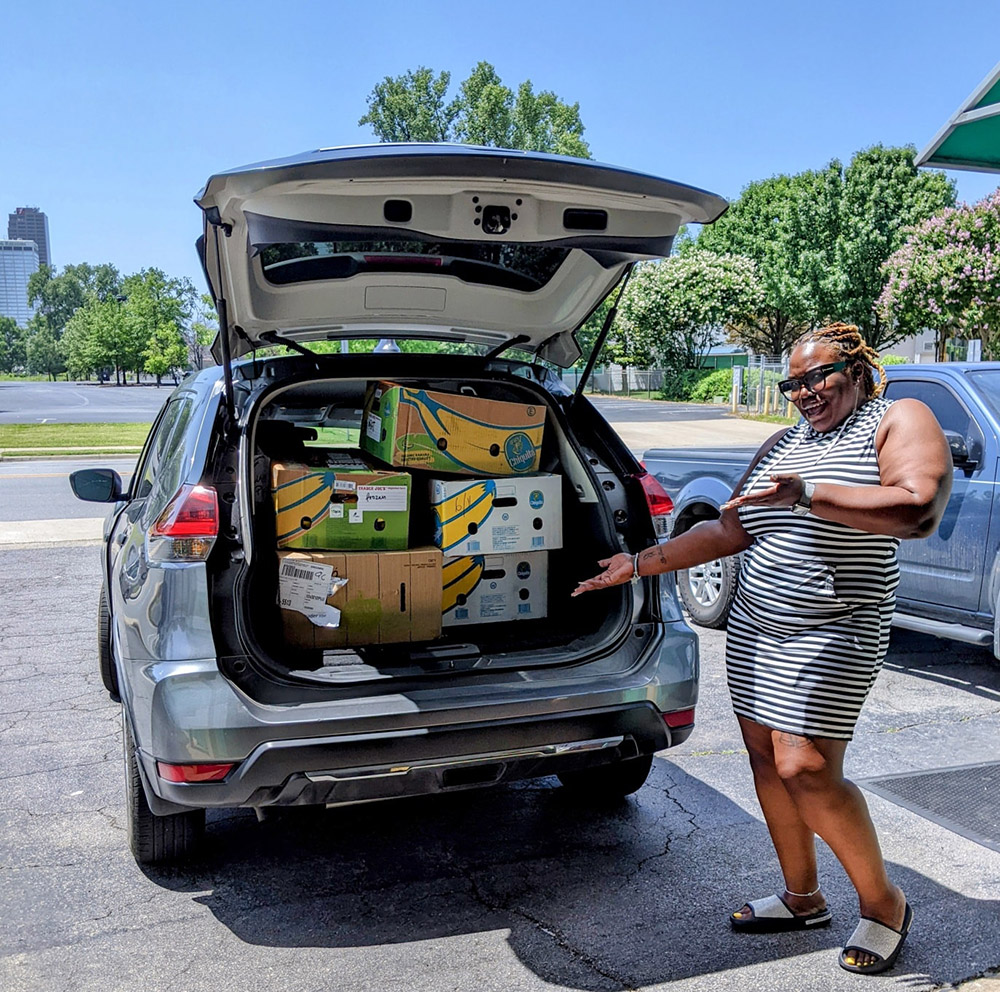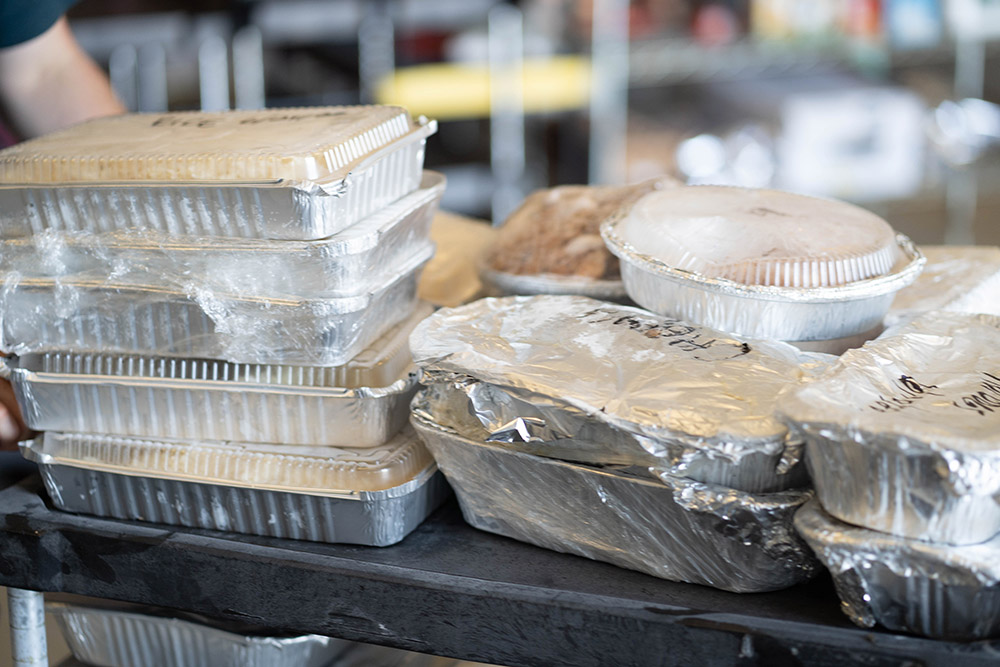 FILLING PLATES,

NOT LANDFILLS
We provide food for food pantries, soup kitchens, shelters, senior centers, veterans centers, childcare centers and more. Find out how we can help your organization.