The food we divert is rescued from hundreds of food businesses. In addition to the many small and independent businesses we work with on an as-needed basis, we partner regularly with these local businesses and organizations:
Arkansas Heart Hospital
Black Swan Catering
Blue Cake Honey Pies
Catering to You
Catholic Diocese of Arkansas
Count Porkula
Edward's Food Giant
Fresh Market
Great Feast Food Truck
Gus's Fried Chicken
Heights Taco & Tamale
Heritage Catering
Hillcrest Artisan Meats
Larry's Pizza
Little Caesar's
Paramount Wholesale Foods
PepsiCo – Food for Good
Raduno Brick Oven & Barroom
Raising Cane's Chicken Fingers
Simmons Bank Arena
Smallcakes
St. Joseph's Farmstand
Starbucks Broadway
Trader Joe's
The food we recover is used to support the work of agencies and organizations all over Central Arkansas. We provide this food free of charge in order to supplement the budgets of the agencies with which we partner. The less money they spend on food, the more money they can spend on their mission!
Remember, Potluck is not a direct service agency. That means we do not provide food to individuals. You must reach out to a pantry in your area, or check with one of these amazing organization for assistance.
AFC Youth Ministries
Alexander Outreach
Amboy Food Pantry
Arkansas Community Advocates
CAFSI – Our House
Central Arkansas Library System
Canvas Community Church
CareLink
Central Baptist Church
Central Arkansas Harm Reduction Project
Children's Protection Center
Dark Hollow Eastgate Food Pantry
Dunbar Garden Little Free Pantry
Eastern Star Baptist Church
Food Jobs Work
Freshly Renewed Living Center
Gardner Memorial United Methodist Church
Gathering of Love
Gravel Ridge Hunger
Hamilton Learning Academy
Helping Hand of Little Rock
House of Bread and Deliverance
Immerse Arkansas
Jericho Way
Lubavitch of Arkansas
Lucie's Place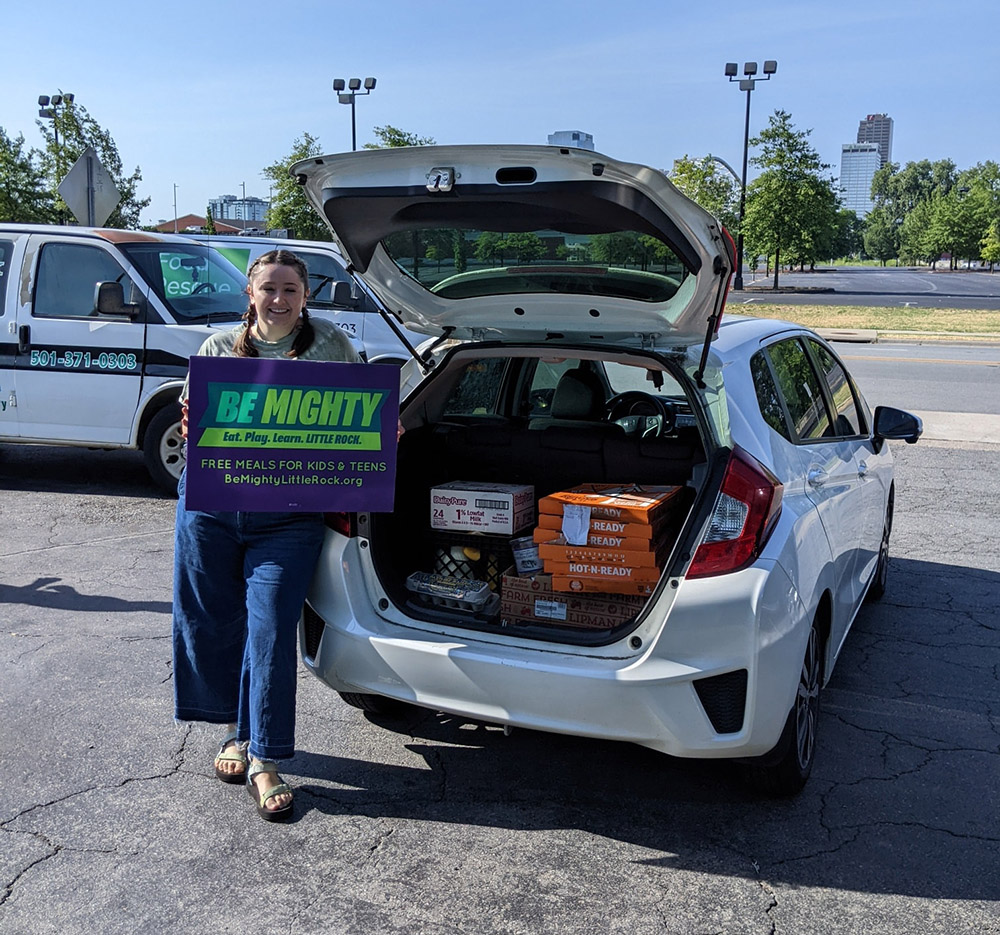 NLRSD
Our House Shelter
Park Hill Christian Church
Proven Reverse Recidivism
Pulaski Heights United Methodist Church
River City Ministries
Roots United
Salvation Army
Spirit of Vilonia
St Francis House
St.John A.M.E. Church
Summit Church
Sylvian Hills Community Church
The Centers for Youth and Families
The Giving Team
Union Rescue Mission
Vine and Village
Well Fed
Women and Children First