Tis the season for Spellbound – A Spooky Spelling Bee! This is an adult spelling bee to be held at The White Water Tavern on Thursday, October 6, as a fundraiser for Potluck Food Rescue. There will be ten teams with three people on each team. Each team will have a themed name and is encouraged to dress accordingly. The event starts at 6:00 and the spelling bee will start at 6:30.
Check out the Facebook event.
november 1 – december 30, 2022
30th annual
not at all a ball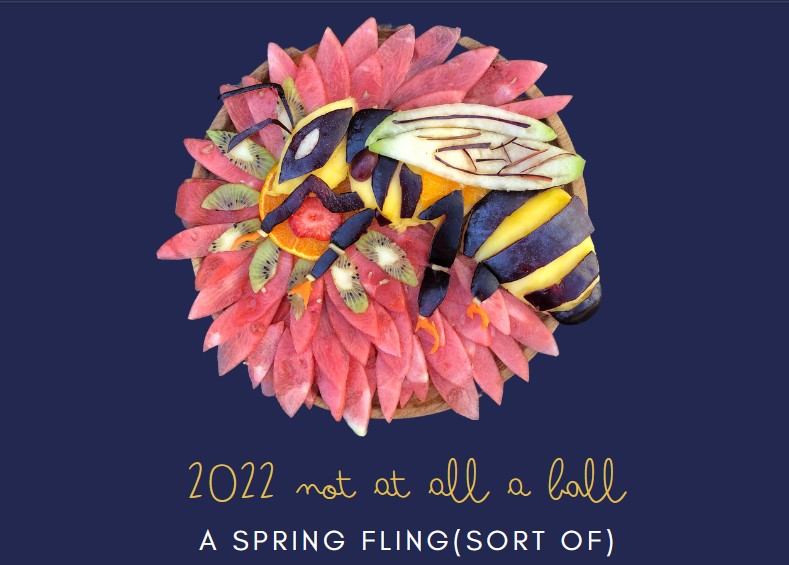 This is how our imaginary spring fling works:
Instead of attending an actual ball, we are inviting you to stay home and send us what you would have spent for a night on the town.
No shoes to buy, no chewy, dry chicken to choke down, no open bar wine to endure.
Your participation in our annual pseudo affair helps us feed thousands of hungry Arkansans each week. Your donation supports Potluck's ability to source, recover, and distribute food to pantries, shelters, and soup kitchens all over Central Arkansas.
We recover one pound of food for every dollar donated.
Potluck Food Rescue provided food for 222,194 meals to 46 agencies in 2021 with a value of $454,000. That's a lot of money our agency partners were able to put into mental health care, shelter costs, labor, and medicine.
When you help us, we help them.
Not to mention (but we are going to mention it), we diverted every bit of that food from the landfill. We kept 263,725 lbs. of food from contributing to greenhouse gas emissions. In 2021 our food recovery and diversion program kept greenhouse gasses the equivalent of powering a single family household for 55 years  out of the atmosphere.  How about THAT?!